Is exercise on your to-do list?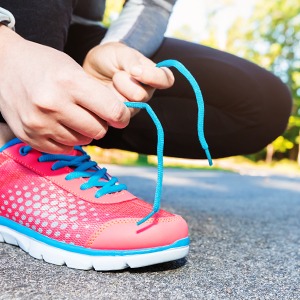 Regardless of how hectic your life is, here are 4 simple ways to ensure exercise doesn't drop off your to-do list.
Rise and Shine!
Few things should beat out exercise first thing in the morning. Start the day with exercise and you'll feel invigorated, if for no other reason than knowing you've gotten it done for the day.
The World is your Gym!
Physical activity existed long before fitness clubs and fancy workout equipment. Walk from work to lunch, take your dog for a jog, do push ups with the kids… there are endless ways to stay active during even the busiest days.
Keep it Simple!
Oftentimes, you may fee; pverwhelmed by what you should be doing. Getting started is the hardest part and keeping it simple is vital. One of the best forms of exercise is circuit training, which means working out different body parts one after the other for short periods of time.
Don't Go At It Alone!
If you're one of the millions who struggle to stay on course, it's not cheating to recruit a little help. Schedule workouts with a friend, join a walking or running club, or even pay for personal training sessions at your gym.